Luxury Ferrari Gts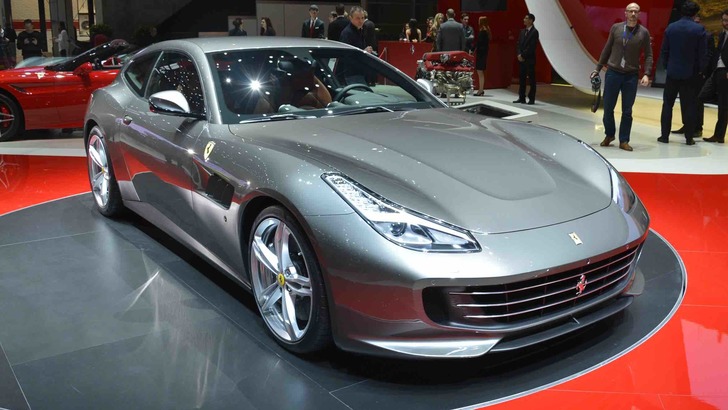 Pietrasanta "set" for testing the new Ferrari driver GTC4Lusso


The prancing horse has chosen the town of Pietrasanta and Versilia as a location to present "on the road" lifestyle to the international press preview of the new born Maranello first car steering wheel and pony. Some 40 different nationalities among journalists and photographers accredited 12 from leading magazines, lifestyle and trend the planet come and stay here to read pi Wednesday 13 to Sunday 17 in Pietrasanta to guide the new Ferrari in four places on the route against the backdrop of the Cathedral square and the old town to visit many of them wear symbol. For little Athens it is another huge spot destined to skyrocket his "reputation": an action sought and desired by the administration led by Massimo Mallegni which reinforces the action of promotion and development of artistic, cultural and tourist centre of Pietrasanta and the overall supply of Versilia and the province of Lucca in a perspective of system and collaboration. "The International Media Test Drive the Ferrari was one of the events to which we were working for months – confesses Massimo Mallegni, Mayor of Pietrasanta – which will allow to our city, at an important time in the tourist season, relaunch worldwide and enjoy the fruits in the long run. The idea of a collaboration was born the Barsanti and Matteucci and award ceremony of the then Administration Director Amedeo Felisa who was particularly fascinated and impressed by our town and our history: we collect and thanks to the support of Gualtiero Vanelli and Paul Campbell of the Henraux we will ensure our territory a promotion ".
11 the Ferraris
used in two days on the beautiful and scenic urban layout that from Piazza Duomo, gathering place, accredited journalists and photographers and video makers take on some of the most beautiful and famous sites such as the cave of the Almighty and the fortress of Verrucole in Castelnuovo Garfagnana. An ideal location to test the four wheel steering of the new Ferrari.
The test driver di Pietrasanta will find ample space, as well as on international journals with editorial and photo in the background of Pietrasanta, the number of year-end official Ferrari magazine delivered to every customer.
"The media return and visibility will be exceptional. through these actions we remit – concludes Mallegni Versilia – in the spotlight through the collaboration with the tourism brand the world's most important automotive and our Made in Italy. Ferrari is the dream of all of us. "
---